Welcome to Chez Aubrey Complete Skin & Body Care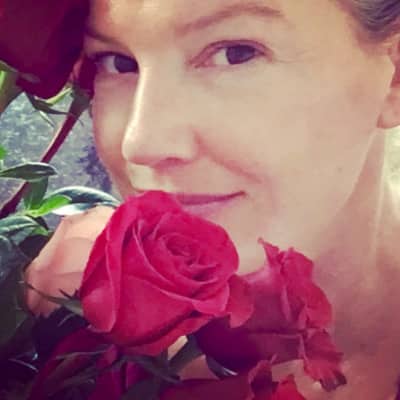 It is my great pleasure to introduce you to my new Chez Aubrey web site offering you superior skin care products featuring pure essential oils and special blends for your face & body care needs. I hope you will enjoy the products which I have placed on this site and the information listed on the facial, massage, mind & body, waxing, and image pages to help inspire you to create your own day spa moments in the comfort of your own home.
I've been honored to work in the health and beauty business since 1988. For those of you who know me, you've likely witnessed my love of pure essential oils and even tried my custom blends that contain these precious oils and other key botanical ingredients which help foster healthy skin. I am passionate about helping others experience these little fragrant wonders contained in those glass vials which help us in so many ways; from rejuvenating our skin, to aiding sleep and relaxing or energizing our mind and body. For those of you who don't know me, my approach has been "age gracefully" while using a plethora of skin care products which are soothing and healthful for glowing, good looks. I believe our health and beauty routines should help us stay relaxed and beautiful inside and out each time we use them. With exercise, a healthful diet, and the proper cleanser, toner, moisturizers, serums, and skin care plan you will, in fact, help protect the integrity of your skin which in turn will help you maintain a healthy body and mind.
Please know that every product offered here is in my personal vanity and used regularly. Now you will find my original creations as well as some new potions to entice you! Thank you for allowing me to serve, nurture, and befriend you for more than two decades now -- it continues to be such an honor!
Happiness, Health, & Exquisite Beauty to you now and always. Enjoy!
Aubrey's Story
Aubrey Smith Duerr founded Chez Aubrey Complete Skin & Body Care on March 1, 1995. Her career in the beauty industry began in January 1987 as a fragrance demonstrator and freelance make up artist for Shiseido Cosmetics, Lancome, and Estee Lauder. Aubrey received her massage certification from Twin Lakes Healing Arts College in Santa Cruz, California after earning a B.A. from U.C.S.C. in 1992. In particular, her residence in Nimes, France during 1991 helped Aubrey discover exactly the direction she wanted to take for her career:
"Southern France gave me the je ne sais quoi that made all the difference in my life. I was able to see how beauty and health came together in the pharmacies of France and I realized I could do this at home in California by having a skin care shop. I saw France was full of relaxation and beauty, and a certain elegance which comes from being healthy and happy. I wanted to create a skin care haven coupled with treatments that made people feel healthy and beautiful -- a place offering a beacon of light for self-improvement through tending to the inner and outer being."
Aubrey has also studied new body treatment recipes and skin care techniques in her travels to Bali, Hawaii, Spain, Germany, Italy, Greece, and the Caribbean. Chez Aubrey products and treatments are a melange of plants, herbs, flowers, and essential oils that help improve the overall health and balance of the skin, the mind, and the body -- from the outside, in.
From Aubrey's home to yours comes a complete regimen to care for your skin and body. Enjoy!